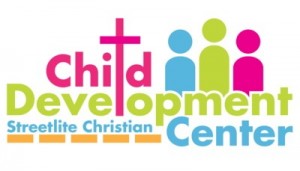 The mission of the Streetlite Christian Child Development Center is to nurture the whole child in the areas of intellectual, physical, emotional, social, and spiritual development. Our passion is to instill in each child, a love for learning as we partner with the family in building a foundation for life-long education. We are committed to providing a safe, loving Christian environment where children are valued and receive age appropriate opportunities to learn, explore and grow.
1121 Riverside Avenue
Baltimore, Maryland 21230
410-539-2002 (office)
410-539-3768 (fax)
Want to view or download our 2021-22 Registration Form & Rates?
Click here … Registration Form 2021-22   
Want to view or download our current parent handbook?
Click here … Parent Handbook 2019-20
Want to make an online tuition payment?
Online tuition payment is available to all our CDC families. Just click on the link below and you will be directed to our online tuition payment page. You can use your credit card or your pay pal account. We ask that you also include a 3% processing fee with your tuition payment. Thank You!
Click here… Online-Payment